LUXURY PROPERTIES IN VIENNA
Vienna is the capital of Austria and the cultural, historical and financial centre of the country. Emperor Franz Joseph I lived in Vienna just over 100 years ago, and the imperial influence can still be seen throughout the city's historic first district. The capital was named the most liveable city in the world for the tenth time in 2019. This outstanding ranking was due in no small part to Vienna's first-rate cultural offering and exceptional infrastructure.
The first district, known as Innere Stadt, is the political and economic heart of the country. Amidst beautiful Baroque-era buildings and landmark structures dating from the mid-nineteenth century industrial period (the 'Gründerzeit') stand various ministry buildings, the Austrian Parliament and the Hofburg Imperial Palace, housing the offices of the Austrian President. Renowned banks, insurance companies and international businesses are also headquartered here, and the first district is also home to the Vienna Stock Exchange. Vienna is brimming with recreational activities to enrich the soul, too. With the first district's abundance of coffee houses, Vienna's traditional coffee house culture is more vibrant and prevalent in the Innere Stadt than any other district.
The capital's ultra-exclusive inner districts and its proximity to recreational spaces in the Vienna Woods are reflected in the steadily rising property prices per square metre. Whether it's an apartment with high ceilings in a historic building, a penthouse with a roof terrace or a villa in the nineteenth district, buying property in Vienna gives you peace of mind by having a solid investment for generations to come combined with the unique lifestyle that comes with living in a major city in the heart of Europe.
VIENNA FOR THOSE WHO LOVE LUXURY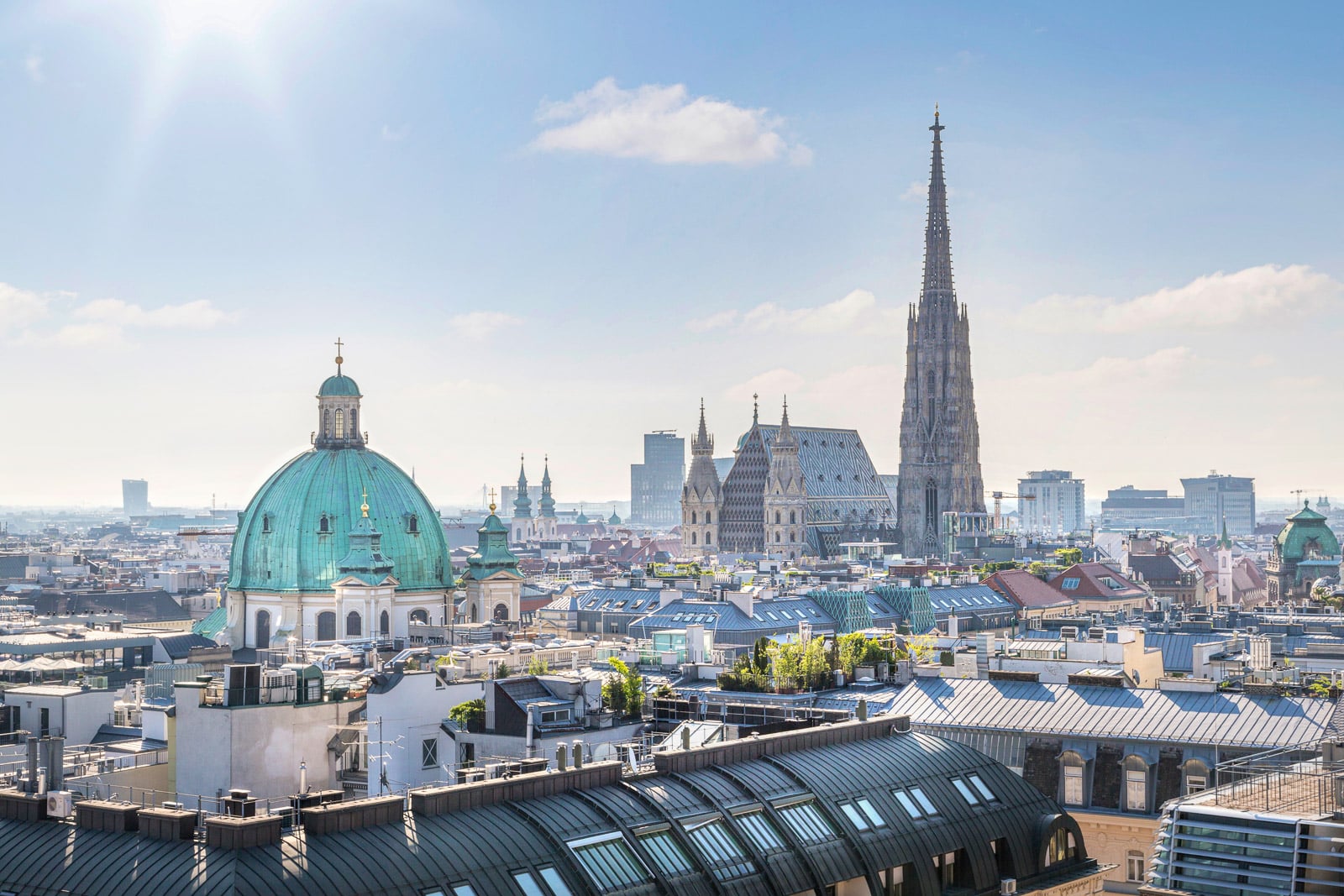 Anyone who has a taste for exclusivity and luxury brands will discover something new in the Austrian capital's wide range of upmarket shopping opportunities. Vienna's most exclusive shopping area – the 'Goldenes Quartier' or the 'Golden U' – is located right in the heart of the first district. Spanning 11,500 square metres, the quarter is home to flagship stores from premium brands such as Louis Vuitton, Miu, Prada, Gucci, Roberto Cavalli, Brunello Cucinelli, Loro Piana and Yves Saint Laurent.
If designer clothes aren't high-end enough, you can also seek out one of Vienna's bespoke tailors. Rudolf Scheer & Söhne have been making premier tailor-made shoes since 1816, while shoe manufacturer Ludwig Reiter makes welted shoes in the traditional style. Knize & Comp., located on Graben Street, have been in business for over 100 years, and if stylish, custom-fit men's garments are what you are after, they have you covered with everything from tailcoats to Stresemann lounge jackets. Those looking for luxury bed, table and bath linens will find the finest pieces exclusively monogrammed and embroidered at 'Zur Schwäbischen Jungfrau', a linen shop that dates back to 1720.
Connoisseurs of fine wine will find many a special vintage at Vienna's long-running wine cellars. The 500-year-old Villon wine cellar and the Palais Coburg – which stores over 60,000 bottles – offer tasting sessions and guided tours. The wine cellar at Restaurant Artner on Franziskanerplatz and Schlumberger, Austria's oldest sparkling wine cellar, are also well worth visiting. In all, two million bottles of sparkling wine are stored in the Schlumberger's 300-year-old cellar vaults.
And that's not all that Vienna has to offer. Gourmet restaurants such as the Steirereck, the Schwarze Kameel and Hotel Sacher pamper their guests with professionalism, passion and perfect service. Sophisticated speciality shops such as Julius Meinl, located on Graben Street, offer a perfect selection of delicacies from all over the world. You can procure premium speciality teas from traditional teahouse Haas & Haas, while confectioners Demel K.u.K. Hofzuckerbäcker on Kohlmarkt Street and Gerstner K.u.K. Hofzuckerbäcker offer a wide variety of sweet treats.
TRUE LUXURY IS Vienna.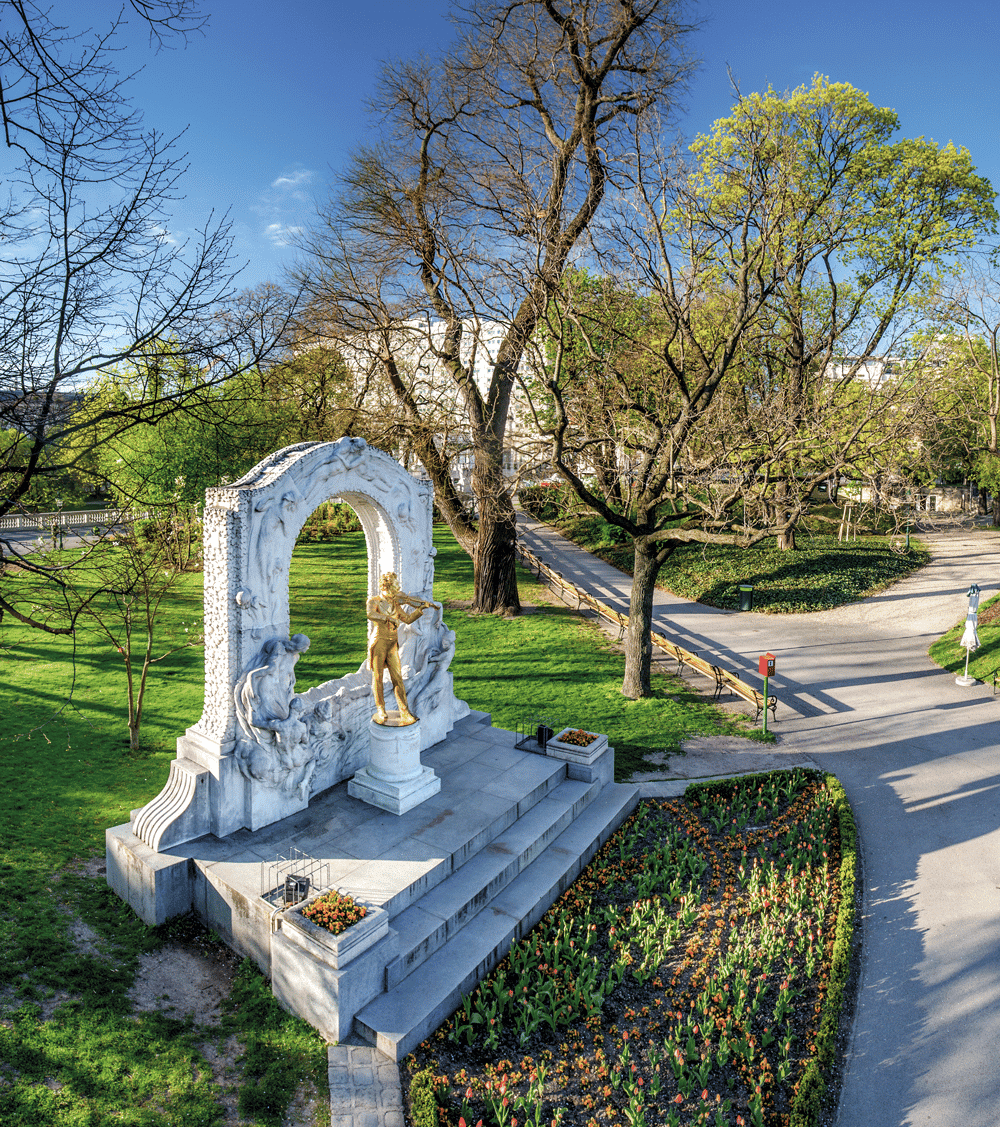 Top 10 arts and cultural highlights
There is so much to discover and explore in Vienna with its extraordinary variety of cultural attractions and events. The first district is unparalleled in the sheer number of landmarks, historically significant buildings and culturally rich shows and exhibitions. Vienna's unforgettable sights don't stop at the Innere Stadt's boundaries either. Here is just a snippet of the most spectacular places that the capital has to offer.
St Stephen's Cathedral
Construction of the cathedral began as early as 1137.  Standing at 137-metres tall, the south tower – or 'Steffl', as it is affectionately known – makes the cathedral the eighth tallest church building in the world.
Schönbrunn
Schönbrunn Palace attracts around three million visitors every year. It has been made famous by Empress Maria Theresa, who had a private residence in the palace, and her son Emperor Franz Joseph. It's also well known for having the world's oldest zoo: Schönbrunn Zoo.
Rathausplatz
Whether it's the Life Ball, Christmas market or May Day parades, Vienna's Rathausplatz is one of the city's most significant locations. The Rathaus itself – Vienna's City Hall – is the seat of local government and houses the Mayor's office.
Prater
Prater has been open to the public since 1766. It is Vienna's largest amusement park and is well known for its giant Ferris wheel.
Hofburg
Today the Hofburg Palace houses the offices of the Austrian President. The chapel is its oldest part, having been constructed between 1447 and 1449. Its popular tourist attractions include the Imperial Apartments, the Sisi Museum and the Imperial Silver Collection.
Belvedere Palace
Lower Belvedere was built between 1714 and 1717 while Upper Belvedere was constructed between 1721 and 1724. One of the palace's famous attractions is the exhibition of Gustav Klimt's painting 'The Kiss'.
Art History Museum
Vienna's Art History Museum (Kunsthistorisches Museum) has been exhibiting major artworks, coins, bank notes, medals and decorations since 1891.
Natural History Museum
Vienna's Natural History Museum (Naturhistorisches Museum) boasts 39 galleries, zoological and anthropological departments, a planetarium, meteor collection and a dome hall, and it has a Steller's sea cow on display. The museum has been open since 1881.
Albertina
The Albertina was constructed between 1742 and 1745. It is well known today for hosting special exhibitions and holding the world's largest graphics collection.
Haus des Meeres
The flak tower in Esterházypark is home to over 10,000 animal species, from venomous snakes to tortoises and monkeys. The Haus des Meeres is one of the most popular attractions for families in particular.