Reside
in a five star hotel
On the main floor there are three bedrooms all with en-suite bathrooms, walk-in wardrobes and a loggia facing the patio, which can be used as an outdoor fitness space. The airy and yet extremely homely designed living/dining area has an open fireplace and covers an area of approx. 124 m². There's also a directly connected, open plan kitchen, which will have every passionate cook raring to get started with its equipment.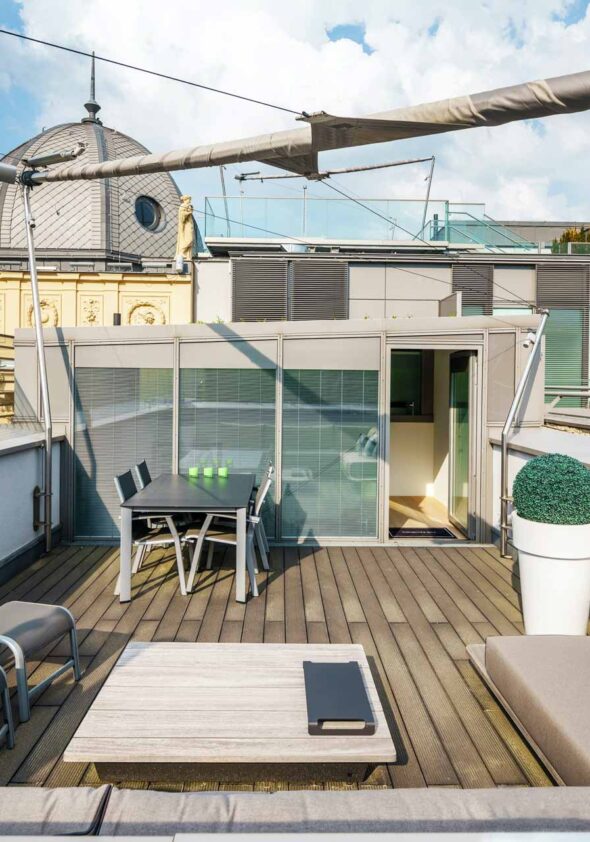 Highlights
The 5-star superior Palais Hansen Kempinski offers a modern and luxurious lifestyle with individual service and Viennese charm in the building directly.
Two restaurants as well as the Lobby Bar, a Cigar Lounge and the 26°EAST Bar await the new owners of the penthouse, providing a great place for you to sit and relax of an evening.
Kempinski's "The Spa" with fitness studio offers relaxation and wellness and allows you to take care of your well-being around the clock.
Living in a 5-star hotel

Fully equipped kitchen

Hotel services available 24/7

Open fireplace

Loft-like floor plan

1 garage parking space included in the
purchase price
Location

1010 Vienna

The exclusively furnished apartment is located on the 4th floor of a feudal Ringstrasse palace, which also houses a renowned five-star luxury hotel. The comprehensive superior hotel services are a guarantee for soothing relaxation and enjoyment at the highest level. An open-plan layout with a usable living area of approx. 337 m², three bedrooms with en suite bathrooms, a loggia and a 31 m² roof terrace with electric awnings create a sublime feeling of spaciousness and make this apartment a private oasis of well-being in the middle of the city!
Floor Plan &
Object Details
Object Details
Property

Apartment with roof terrace

Year of construction

1872

Renovation

2014

Floor

4th floor

Condition

excellent

Availability

immediately

Living/floor area

approx. 337 m2

Terrace area

approx. 31.5 m2

Loggia

approx. 6.39 m2

Rooms

4

Bedrooms

3

Bathrooms

3

Toilets

4

Lift

yes

Safe

yes

Alarm system

yes

Roof terrace

yes, with electric awnings

Basement

yes

Garage

1 garage parking space is included in the purchase price

HED

44 kWh/m²a
Purchase Price € 8.8 million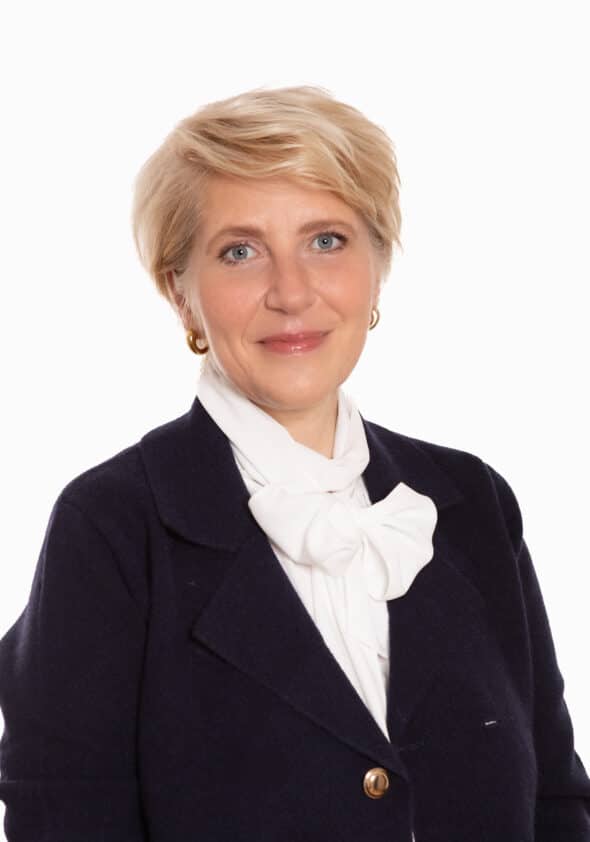 Properties for sale
The mission of LIVING DELUXE Real Estate is to bring quality, exclusivity and luxury to the world. With our outstanding properties, we inspire people with high aspirations to live in an incomparable home.