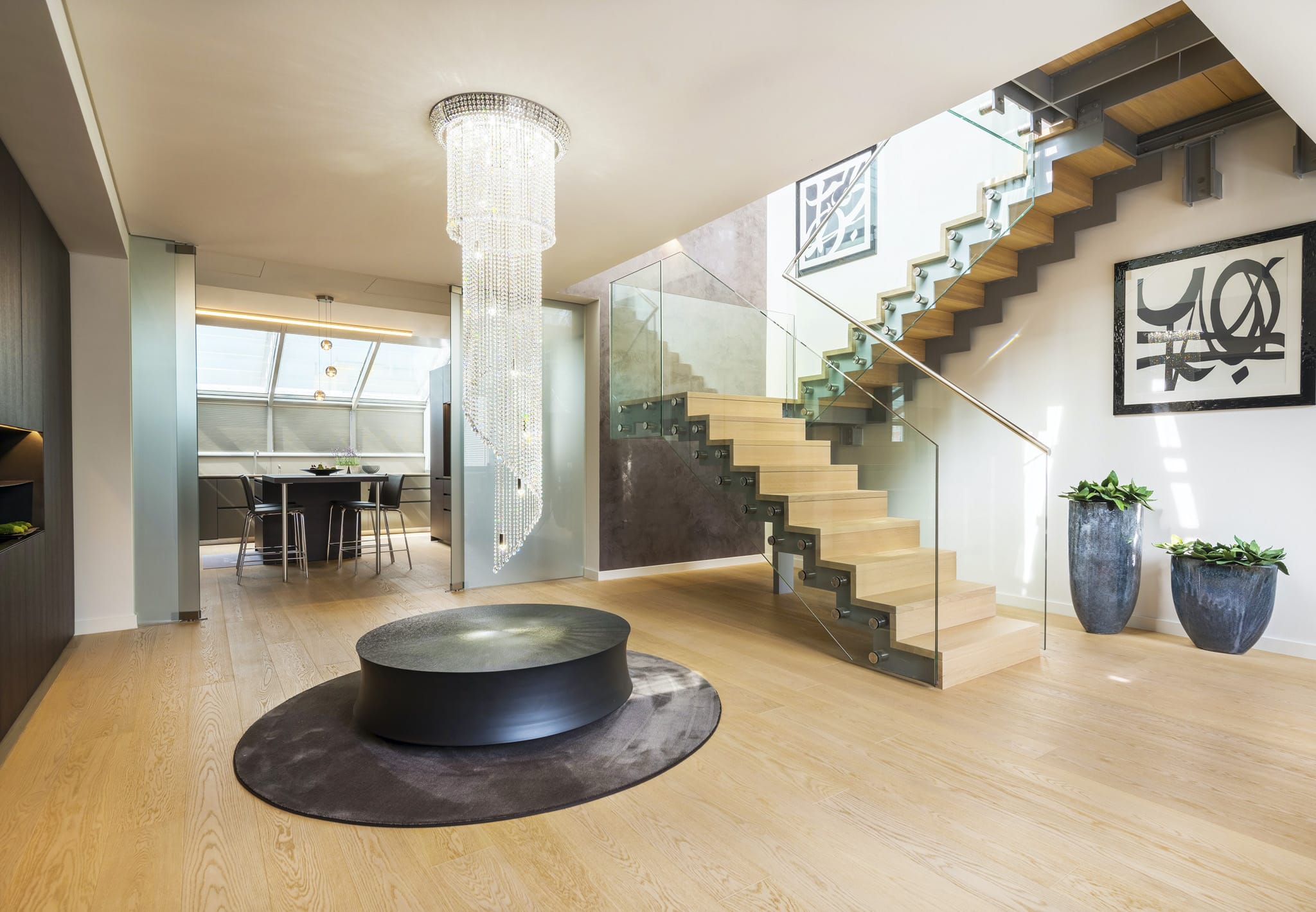 Focus on the property
At LIVING DE LUXE Real Estate, the focus is on each individual property, investing a great deal of time and effort in their marketing. This approach is what distinguishes the luxury real estate agency from other brokers.
In addition to elaborate photo shoots, videos and advertising in print and online form, the company also hosts very
exclusive events for its clients several times a year. 

"The world of the most beautiful and unique properties requires an
appropriate setting to showcase them. "We create this environment," 

says Thomas Hopfgartner, Managing Director of
LIVING DE LUXE Real Estate. "With cars, jewelry or clothing, an incredible machinery is set in motion to show luxury
and create an appropriate feeling. Real estate, on the other hand, is far too often presented in a laissez-faire manner. 
That's why we put all the more work into presentation and marketing." Therefore, great personal commitment is the be-all and end-all.
That's why our tours of luxury properties often last two or three hours. After all, a property is not only about the object itself,
but also about an experience and emotionality. "For this, we create a cozy atmosphere that helps the customer imagine
whether this property could be their new home. With a crackling fire in the fireplace, the customer can relax and lean back in an armchair
and dream themselves into the rooms 
and the whole property with a cup of coffee and a fresh nut bagel," 
Hopfgartner explains.
Among other things, LIVING DE LUXE Real Estate also presents its own room fragrance during the visits. This is given to
the customers afterwards as a small present. Finally, it is also important for the LIVING DE LUXE Real Estate
portfolio that not every property is included: "Only those that we are convinced of and for which we – and then also
our customers – have a passion." In this way, every property must earn its place in the LIVING DE LUXE Real Estate Portfolio.