PARKRING 14 – VIENNA'S MOST EXCLUSIVE APARTMENT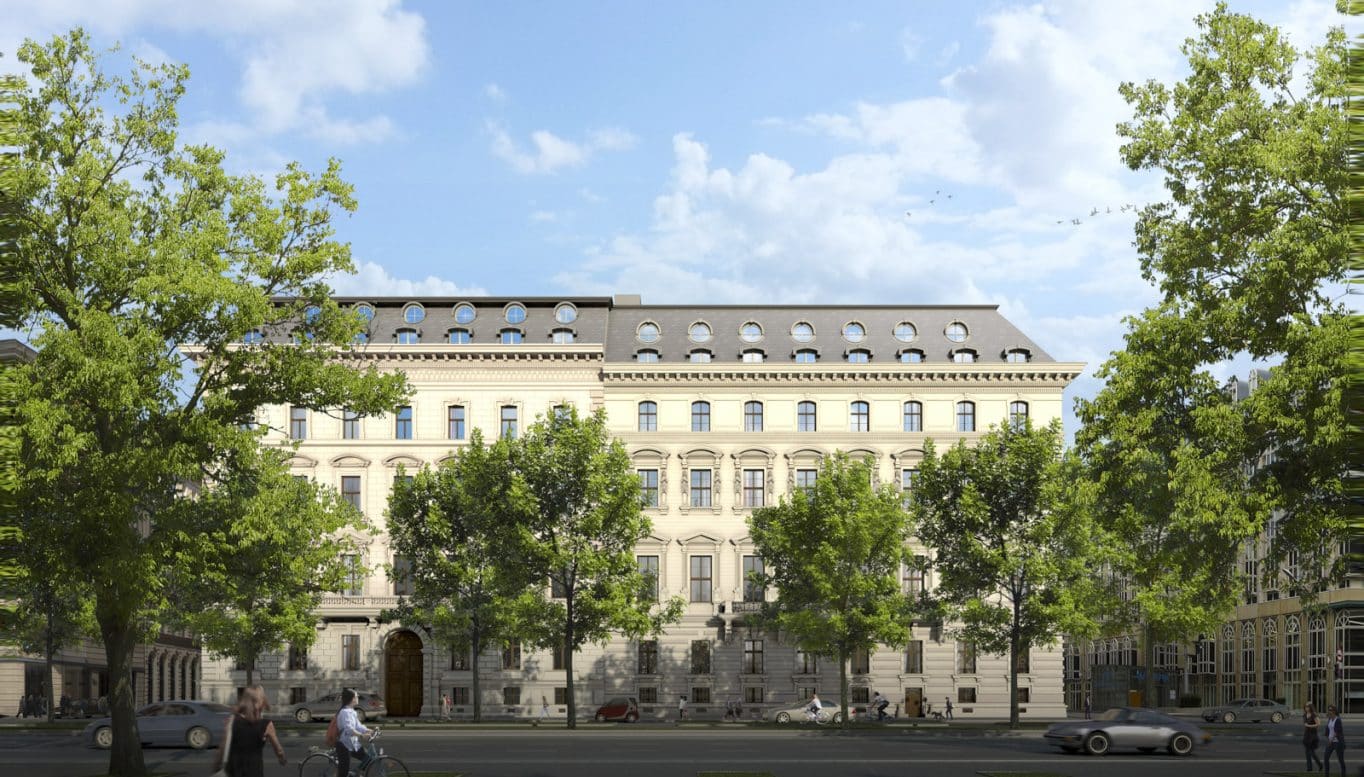 In the Almanac Residences in Vienna's inner city district at Parkring 14, opposite the Stadtpark, Vienna's most exclusive apartment is awaiting a buyer. The apartment, which spans more than 1,100 square metres of the bel étage within a historic palace, boasts premium luxury and design. The impeccable 24/7 service offered by the 5-star Hotel Almanac, housed in the same building complex, are also available to the twelve residences.
The most exclusive property in the LIVING DELUXE portfolio
All 12 luxury residences in the palace at Parkring 14, which has been refurbished with a contemporary feel, are being marketed by Austria's premier luxury estate agent, LIVING DELUXE Real Estate. The new apartments and roof terraces enjoy stunning views of St Stephen's Cathedral and access to premium shopping thanks to their prime location on the Ringstrasse. The Stadtpark immediately opposite provides a green oasis and expansive views that invite you to linger and daydream. "You typically only find apartments of this standard in London or New York," explains Thomas Hopfgartner, Managing Director of LIVING DELUXE Real Estate. The apartments combine all the advantages of a modern loft apartment with the lustre of a 19th century palace. In the case of the bel étage, this even includes the lovingly restored, historic state rooms complete with a grand staircase: "Surrounded by stunning details, such as the sumptuous wood panelling and historic ceiling paintings that crown the 5.40 metre high rooms, the rich history of the bel étage is ever-present. Eight bedrooms, eight bathrooms, a balcony area and terraces that span more than 100 square metres invite rest and relaxation. Living here is a dream turned reality," in the words of Thomas Hopfgartner. The residence has been refurbished with the utmost care and redesigned using only the finest materials.
"Coupled with the exclusive, in-house, 5-star service of the new Almanac Vienna luxury hotel, the apartment offers stress-free luxury with a contemporary feel. The owner can relax knowing that, even after a long day, they will always arrive back to a home where everything has been taken care of," explains Hopfgartner. The grand opening of the adjoining hotel is scheduled for 2022. All hotel services as well as its entire infrastructure will be available for the owners to use, from the hotel concierge right through to a massage in the spa and fitness area.
In total, there are 12 residences in the palace. This is the perfect opportunity for someone in search of that something special with maximum privacy and comfort. "The combination of this beautiful location in the heart of Vienna with marvellous views and outstanding service set the residences apart as among the best addresses in Vienna, if not Europe," believes Thomas Hopfgartner.