Properties at Lake Wörth are rarities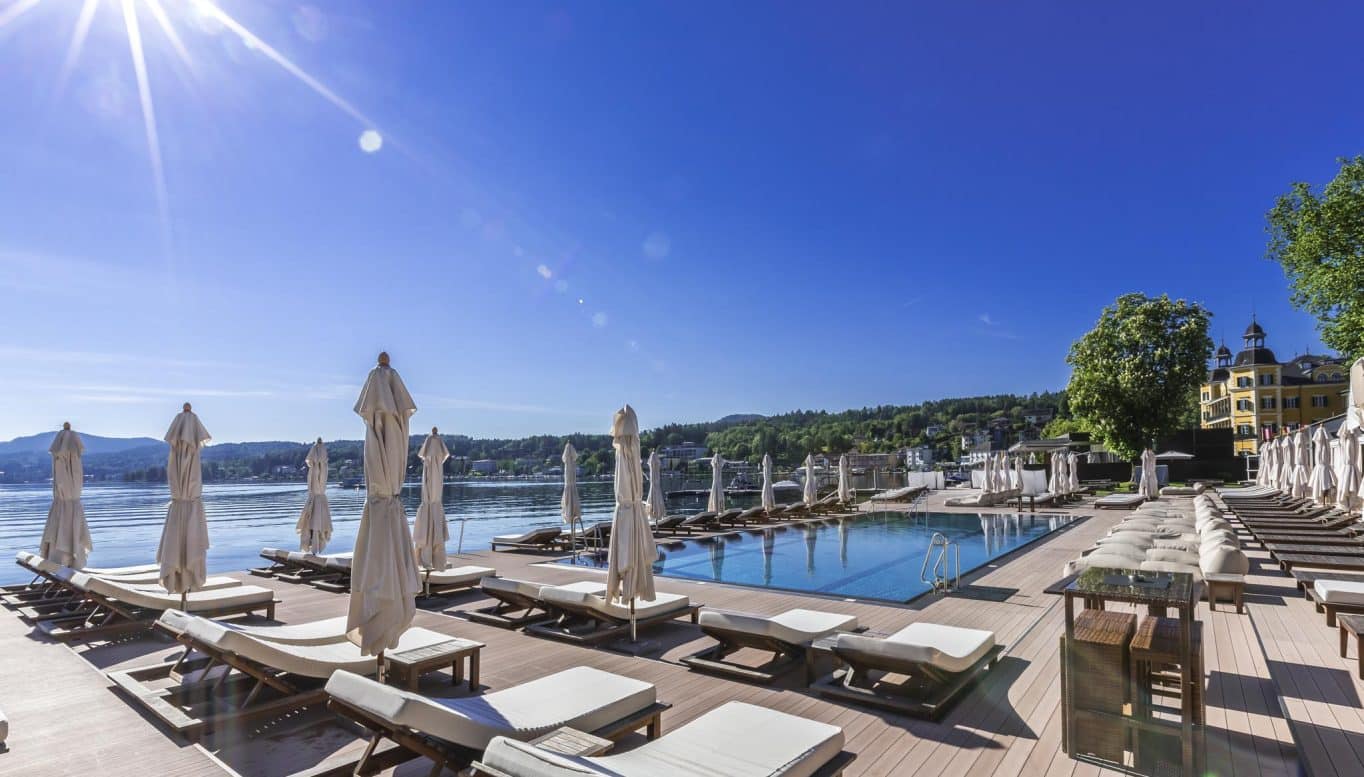 The dream of owing one's own waterside property can only be fulfilled at the prices paid for collectors' items, especially when a jetty and a boathouse are available. If the marketing of an object costing millions only takes days, then it is relatively certain that the property has something special to offer in the shape of a private beach or quay on one of Austria's most popular lakes. Thomas Hopfgartner, the LIVING DELUXE CEO: "There is a waiting list of interested parties for lakeside properties at the Wörthersee. If an object comes onto the market in the season between March and September, it generally goes quickly. As a rule, a buyer snaps it up during the first or second viewing."
Apartments in the second row are considerably cheaper
Virtually no expense or effort is spared in order to create coveted lake access. Bridges over roads and tunnels under them are built to provide an undisturbed path to the water's edge and in order to be able to declare the properties as having a private beach with direct lake access.
As far as the acceptance of this one-and a half-row is concerned, Thomas Hopfgartner says : "It is important for the buyer to be able to walk to the beach from their own apartments in their swimming apparel." This is significant as the prices for the first and second rows are worlds apart. "In the second row properties costs between EUR 4,000 and EUR 6,000 per square metre depending on the view."
For those not wishing to have any neighbours and preferring to have their own plot of land with beach, properties with a jetty or a mooring are much sought-after. This is because a piece of the Wörthersee cannot be bought with even the biggest budget, as the lake belongs to the Austrian Forestry Commission, which charges a fee for assets such as a leased jetty.
No bargain prices
Depending on the site and the size of the plot, properties at the Wörthersee such as villas with direct lake access can easily fetch double-digit millions. And even those that are content with an apartment in a residence with private beach, must be ready to invest between EUR 8,000 and EUR 15,000 for each first class square metre.