Exclusive reale estate in Venice - Luxury in the lagoon city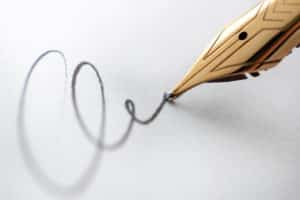 The intensity of the discussion about Venice's demographic data is only rivalled by that regarding the very future of the lagoon city. Venice currently has a population of around 60,000, while that of its satellite city, Mestre, has grown to 200,000. In recent decades migration has resulted in a growing number of empty properties, but also a market for an international clientele that is prepared to invest large sums in a classic palazzo apartment. The participants in the Venetian luxury real estate market are multifarious and include Italian owners, international investors and developers, and occasionally, private clients. These are generally looking to sell their property in Venice owing to the fact that their lives are divided among too many residences worldwide.
This is also the case with the Villa Bianca on the Lido. The owners are of the opinion that they use this splendid, Art Nouveau style residence far too seldom, which is somewhat difficult to understand, as the property's location has a special aura. The bedrooms offer a view that extends to the bell tower of the Cathedral Basilica of St. Mark and a private boat mooring is situated a mere 30 metres from the garden gate. The Villa Bianca costs EUR 14 million and is being marketed by LIVING DE LUXE Real Estate, an Austrian company with offices in Velden and Vienna.