A boat licence as a coveted status symbol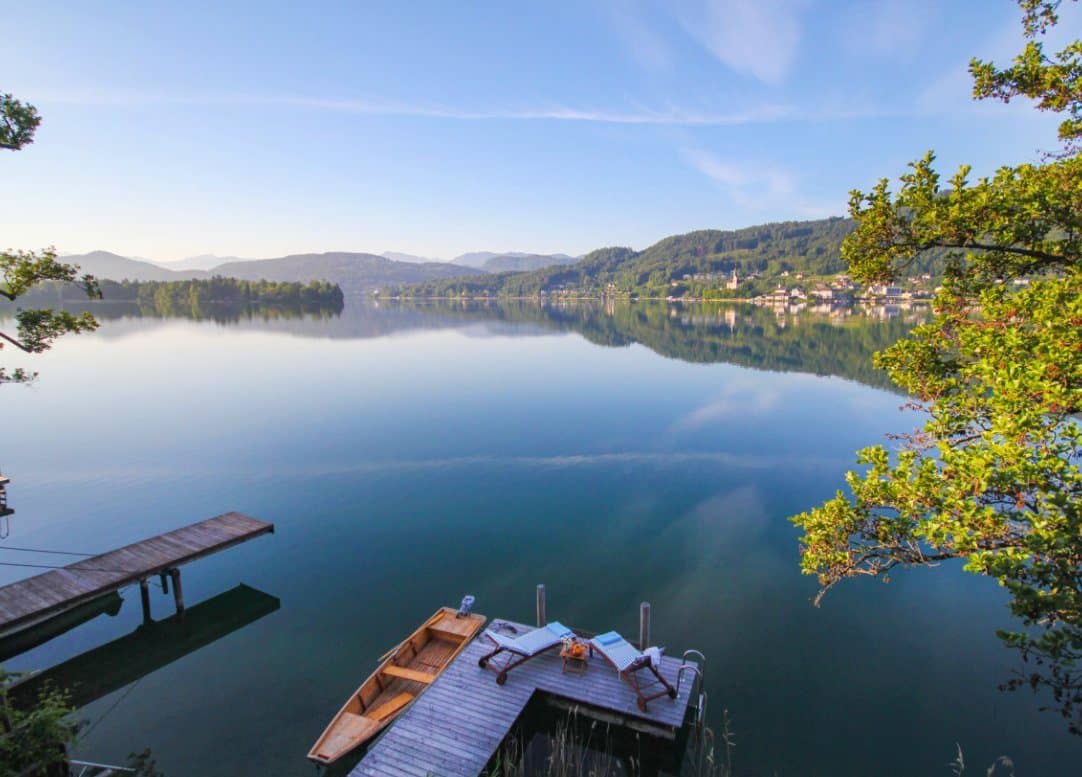 Although there has been a tangible fall in the number of enquiries during the past two years and not much remains of the touch of "dolce vita" that was evident in the 1960s and 70s, it would seem that a certain clientele continues to be able to afford the jet set life on the Wörthersee. For example, on the quay in front of the Lakeside restaurant in the well-filled marina, the boats still lie closely moored together.
An expensive hobby
A motor boat number can cost up to € 300,000 and at the moment a boat licence is by comparison relatively inexpensive at € 220,000 (although this must be sold under the counter, as officially no licences are currently on the market). This is a quasi bargain price when money only plays a secondary role. It is estimated that some 3,500 to 4,000 boats swan around on the Wörthersee and those with motors possessing less than 4.3 kW (6 hp) do not require registration. Licences are only needed for motorboats and 500 e-boats with more than 4.4 kW.
Incidentally, Carinthia is the only Austrian federal province to have the privilege of charging a fee for all-year boating on the lake. This regulation was conceived by the regional government in 2011 and caused a certain degree of incomprehension.
Exclusive collectors´ items in the Velden marina
There is space for roughly 80 boats in the Velden marina, which contains a number of rarities including noble brands such as Pedrazzini, Boesch or Riva. These are exclusive collectors' items, which receive additional value through the "BootsCube".
As the LIVING DELUXE CEO, Thomas Hopfgartner, who also loves water skiing, but seldom has time to indulge his passion, remarks: "We wish to communicate the quality of life that exists on and around the Wörthersee to our customers and this is the reason why last year we purchased our Boesch." The fact that a classic boat was chosen relates to the company philosophy: "It is stylish and elegant like the properties we have in our portfolio."